How to make a festive wreath
---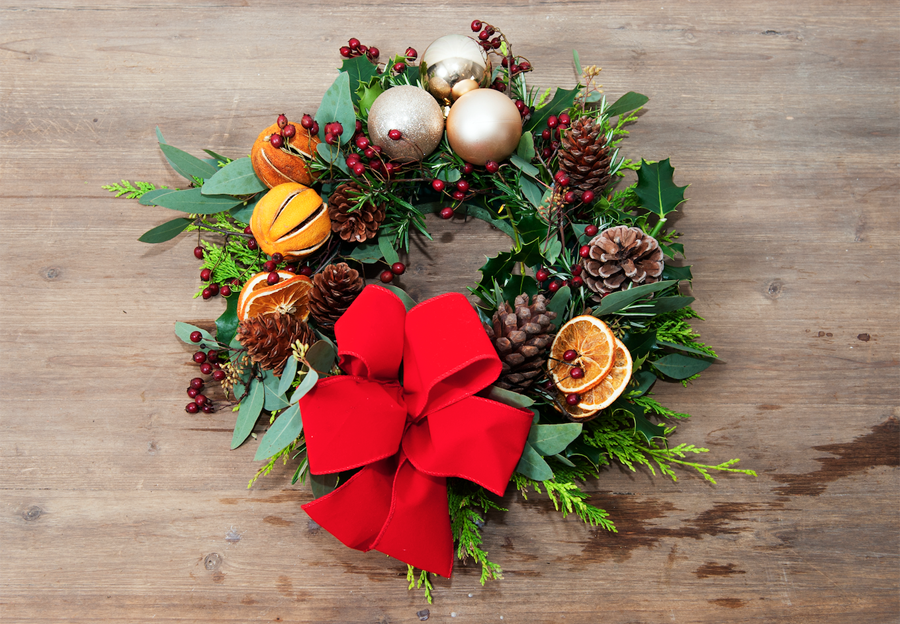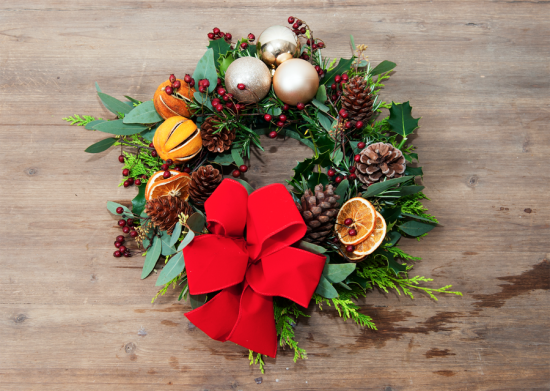 Get crafty this Christmas by making your own festive wreath. Dried orange slices and cinnamon sticks can be used, as well as pines or conifers, so it both looks and smells beautiful. Renfrewshire-based florists Lorraine Wood Flowers show you how.
You will need:
Fresh foam wreath ring (10inch), these can be bought at any good florist or garden centre
Floral shears
22 Gauge floral wire
Three different types of greenery. I suggest two varieties of evergreen such as pine or conifer, and one type of delicate greenery such as eucalyptus, holly or bay leaves.
Decoration such as dried orange slices, cinnamon sticks and baubles
Ribbon or twine for hanging
How-to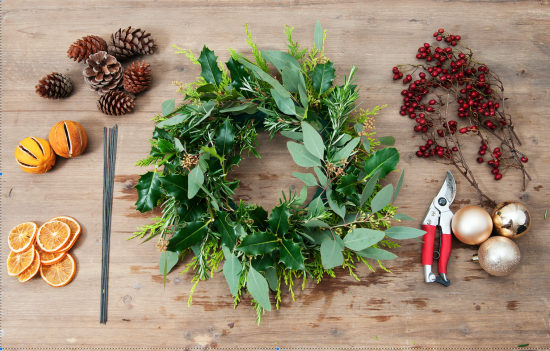 Start by soaking your oasis
Using the floral shears cut your collected evergreen stems at an angle into 5inch lengths
Place these into the oasis around the outer edge clockwise until you come full circle.
Now begin filling the centre of the wreath base with your delicate foliage place these in at an angle clockwise, slightly overlapping covering the stems turning the wreath base as you add each section until you come full circle.
Once your wreath is complete, check for any gaps and adjust as needed.
Prune any excess stems or foliage. The end result should have a nicely landscaped curved outside.
Festive garnishes can be added to your taste. Collect your chosen decorations and wire these with florists wire and add these to your design. My top tip is to group these to give the best results.
Finally a beautiful bow will finish your design perfectly then just add twine to hang your wreath.