Emma Watson wows with new hairdo
---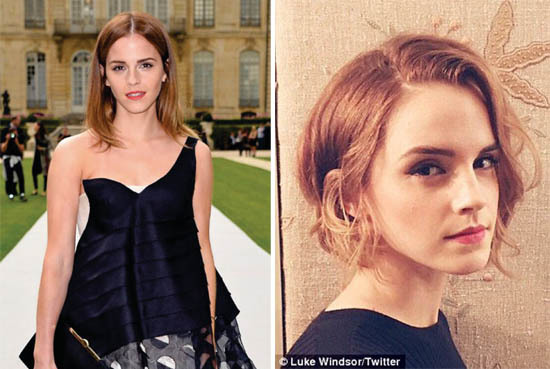 Emma Watson has showcased her stunning new hairstyle at a recent London screening of documentary, The True Cost. The actress who previously chopped off all her long locks into a daring pixie cut has done it again, this time opting for an ever so stylish and glamorous bob.
Posting a picture onto her Instagram with her new do, the Harry Potter actress received a mass of compliments from some of her adoring 4.9 million fans.
http://instagram.com/p/_E7twkH3Ef/
See: Emma Watson makes our 2015 girl power list. 
Reactions included 'you are my idol your new hair is wonderful' and 'your hair looks absolutely incredible' with the image getting just under 400 K likes.
The child star, who we all know and love from her role as Hermione Granger in the Harry Potter franchise, is a definite fan of short style and her new textured bob might be her best look to date!
Attending the London event, the 25-year-old actress stunned with her chic style wearing a royal blue Gabriela Hearts knitted dress and matching Paul Andrew heels whilst showcasing her bob that she wore in loose messy waves.
Emma's stylish hairdo was first debuted on Tuesday 8 December by her publicist Luke Wilson on his Twitter account with the comment 'Amazing woman. Amazing new hair'.
https://twitter.com/lukejwindsor/status/674336453267210241
Growing from a magical child star to a fashion icon and activist, we are all agreed that this fabulous lady can do no wrong.
What do you think of Emma Watson's new hairstyle? Let us know on the No.1 Twitter or Facebook page.