Salon style in 10 minutes
---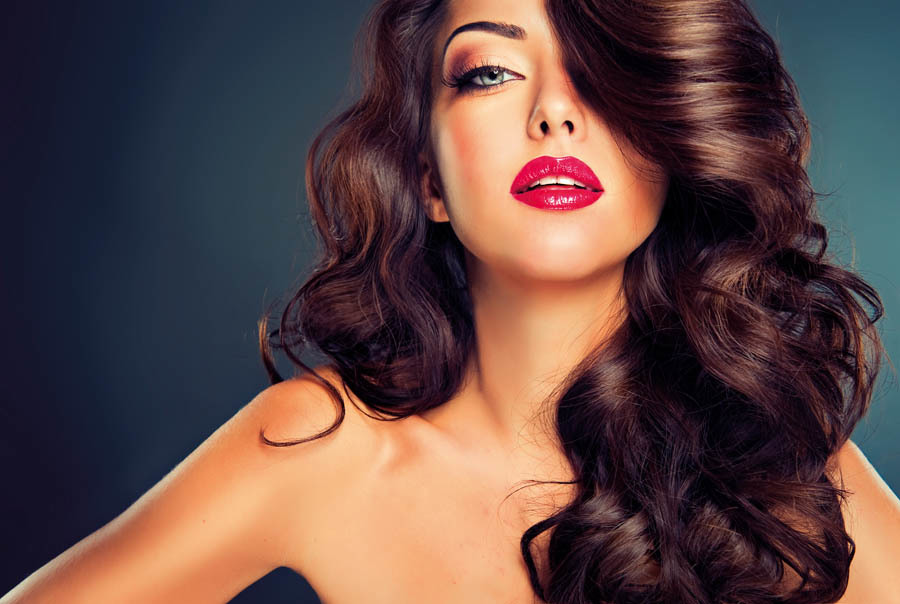 There's nothing like the feeling of having your done professionally and seeing it all in its shiny, healthy glory. Well, it turns out you can create these looks yourself… in only 10 minutes!
Big bouncy blowdry
Cheat your way to great hair with this simple technique.
To start, make sure your hair is completely clean. Try using a volumising shampoo and only a little conditioner – the more voluminous your hair is, the better the bounce will be.
 Roughly give your hair a quick blast with the hairdryer on a high heat so that it's just slightly damp – this will save you a lot of time.
Brush through and divide your hair into three sections – top, middle and bottom. Using a round thermal brush, start at the root and glide it through the hair applying the heat from the dryer down the shaft and curling the hair at the ends around the brush.
?Once your hair is dry, keep your hair in sections and apply a full head of rollers (sleep in rollers work well but normal Velcro ones will work too). Blast with heat once your rollers are secured.
Leave your rollers in as long as possible (overnight preferably). When you take them out your hair should be big and bouncy! Give your roots a quick blast with the hairdryer on a cool setting to give your hair extra lift, and spritz with hairspray for extra hold.
Straight and sleek
Straight hair doesn't always have to be boring…
Start by giving your hair a good wash and condition. If possible, use shampoo and conditioner specifically formulated to smooth and straighten the hair. Rinsing your hair with cool water is also a top trick for extra shine.
?The next step is to detangle your hair; a few sprays of detangling spray will make this easier. Detangle your hair by combing it through with a widetooth comb, or a Tangle Teezer. These come highly recommended as they glide right through from root to end. Then work a blow dry lotion through the hair.
?Blowdry your hair as straight as possible by using a paddle brush. Make sure to point the nozzle of the hairdryer down the shaft of your hair as directing it upward will leave you with a messy and frizzy look.
?Applying a serum at this stage will make your hair look smooth and shiny, but not everyone likes a lot of product so this isn't a must!
To finish off, add some heat protection spray and glide the straighteners from the roots to the ends. This also helps to flatten any dead ends or baby hairs. If you want to add extra product at this stage, we would recommend some shine spray for that extra glossy look, but avoid the roots (or they'll look greasy). Now, you're ready to go!
Beautiful braids
Create this easy alternative to a fussy updo in just minutes!
Start off by putting your hair into a middle parting. Braiding your hair will be easier when it has some texture, so try scrunching a little mousse through to give it a tousled effect.
Once you've parted the hair into two sections, begin pleating your hair at one side, followed by the other, into two neat pigtails.
The aim is to create chunky looking braids, so 'rough them up' by pulling apart the strands of the braids slightly to loosen them. Spritz the braids with hairspray.
?Take one of the pigtails and pull it over to the opposite side, securing it with some hair grips. Do the same with the other pigtail, so you are almost creating a halo of braids. Make sure to hide hair grips so they don't stand out (try getting hair grips that are close to the colour of your hair).
Lastly, secure the finished style with another blast of hairspray and pulling at the braids ever so slightly for that messy look. Although you might want this style to look effortless, it's important it's not too loose. Keep it nice and secure!