Henry Holland reveals how he conquered the fashion world
---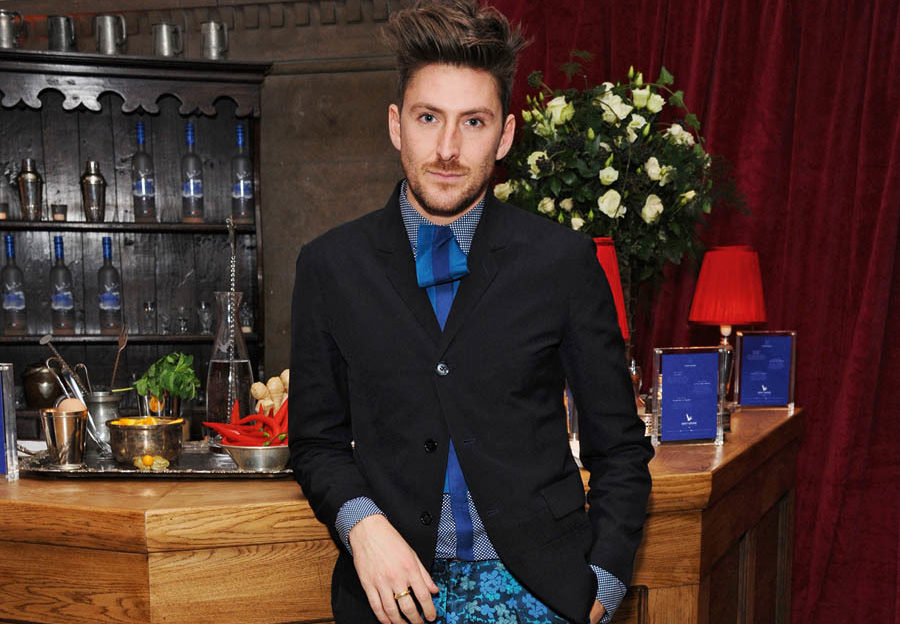 LONDON, ENGLAND - NOVEMBER 29: Henry Holland attends the British Fashion Awards Nominees' Dinner hosted by Grey Goose at the Soho House Pop-Up on November 29, 2014 in London, England. (Photo by David M. Benett/Getty Images for Grey Goose & Soho House)
Ever wanted to know what it's really like to work in fashion? No.1 caught up with Henry Holland as he revealed all…
Fashion is something that's been built in to my upbringing.
For as long as I can remember I've loved fashion and dressing up. I think my love of clothes really comes from the women in my family. They have always been very stylish and into clothes – my mum won't answer the door unless she has her lipstick on and her earrings in.
I studied journalism to begin with.
Where I grew up, fashion as a career wasn't really something that was talked about and I wasn't always aware that there were so many different avenues to having the career I wanted. I decided that journalism would be a good route as I could write about fashion.
When I was 18 I moved to London to start my studies and as soon as I got there, I realised it was a huge industry with so many different jobs available – I immediately knew what I wanted to do. I tried to change to a fashion course after four days, but the course was full. I continued with journalism and just made a conscious effort to make it as fashion related as I could.
I was willing to do anything and everything with the word fashion attached to it.
I tried to do a bit of everything in terms of work experience. I assisted stylists; I worked on different magazines in the fashion cupboards. I was worried that I wasn't going to finish university with a qualification so I knew I had to work hard to get to where I wanted to be.
If you're in a creative industry, you're very much like a sponge
You absorb everything around you, so researching for every season is different. I can find inspiration from almost anything, there's no one thing I look to. It could be a film I watch or an art exhibition – I have a very curious and creative mind.
No two days of my work are the same.
It's a mixture of creating collections, designing clothes, building a brand, there's such a business side to being a fashion designer as well as the creative side – it's a double-edged career. You have to build a team of people who want to work with you and make your brand known. Creatively, you work together to turn concepts and ideas into reality. It's a very fulfilling job.
The misconception in this role is that you just sit creating clothes all day.
If you want to be successful, there's a huge business element to being a fashion designer. It's impossible to create anything if you don't have the money to create it. People don't always understand or think about the back end stuff – so much goes into the production of your work. It's about five different careers in one.
In this job there's a very blurred line as to what's work and what's not.
People often ask me what my hobbies are, but it's very much my job. When you run your own business, your working hours don't really start and finish. The minute you're awake until the minute you're asleep, you're thinking about ways to grow and expand the brand. I don't think I ever escape my emails, but I try not to look at them over the weekend.
You need amazing creativity, design and vision to be a fashion designer.
You definitely need to be adaptable to different situations. If you don't have a creative bone in your body then this career isn't for you.
Everyday in this industry is a learning curve.
There's so much to learn and discover, there's always a new fabric, new idea, new technique. It's probably one of the best parts of this job.
Fashion week is one of the most petrifying and simultaneously exciting things I do.
You get so excited about it – you can't eat, you can't sleep, you can't stand still. It's scary because you're putting something out there to be judged, something that you've worked really hard on and put your heart and soul into.
Preparing for fashion week takes about four months.
The production of the actual show takes about 50 people and costs a lot of money. They get bigger and bigger each time, it's very difficult to reduce them once you've achieved a certain size of show. My first show will always be a huge highlight of my career.
Beware – this industry is hard work and the hours are long.
You have to have a real passion for it because if it's not something your mind is completely set on; it's going to be a lot harder than you think.
For celeb gossip and style, don't forget to follow No.1 on social media…