Is Coleen Rooney expecting a baby girl?
---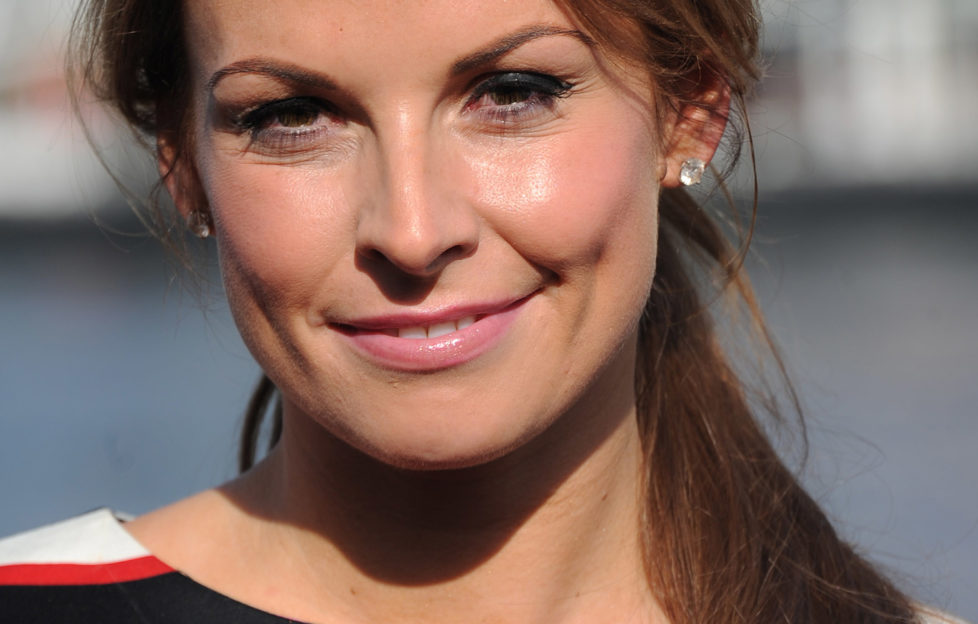 LONDON, ENGLAND - APRIL 09: Coleen Rooney attends a photocall to launch the her Fashion and Swimwear SS14 collection for Littlewoods.com on April 9, 2014 in London, England. (Photo by Stuart C. Wilson/Getty Images)
Footballer's wife, Coleen Rooney appears to have announced she is expecting a girl!
Coleen and hubby, Wayne Rooney already have two children together Kai, five and Klay, two and are expecting their new arrival sometime next month. In a series of festive photos posted to her Instagram, the 29 year-old included an adorable image of elves sitting next to a chalkboard.
Written on the board is a message from 'Santa's Little Helpers', Eddie and Ernie asking if the young boys have been good in the run up to Christmas.
The message read, "Kai and Klay, we're back! We are so excited to be spending December at your lovely home. Hopefully you are going to be really good boys, so we can tell Father Christmas."
Continuing with the message it appeared as though Coleen was confirming she is expecting a girl with, "Meet our new friend Emma. Be good! Eddie and Ernie".
The board left by three little elves, two boys and a girl, has left us all wondering if the famous couple will be introducing a little girl to the world. Under the image Coleen had written her own little message that did not reference the girl elf or who Emma actually is.
Coleen has previously mentioned that she did not want to find out the sex of the baby as it would make labour quicker, she added, "It's also exciting for the boys not to know whether they'll be having a little brother or sister. I'd love a girl because it would complete the family."
The designer's almost cryptic message left her fans rushing for answers with comments flooding in under the image congratulating her on the news with others speculating the addition of the girl elf must be a sign that Baby Girl Rooney is on her way.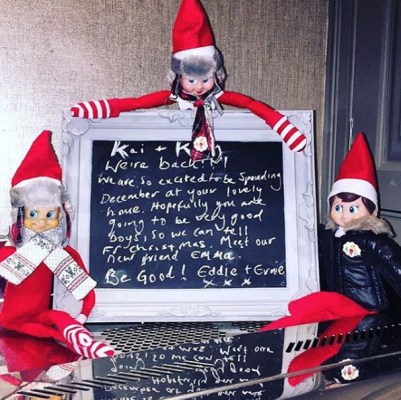 For more celeb gossip and style, don't forget to follow us on social media…