Smoky winged eye makeup tutorial
---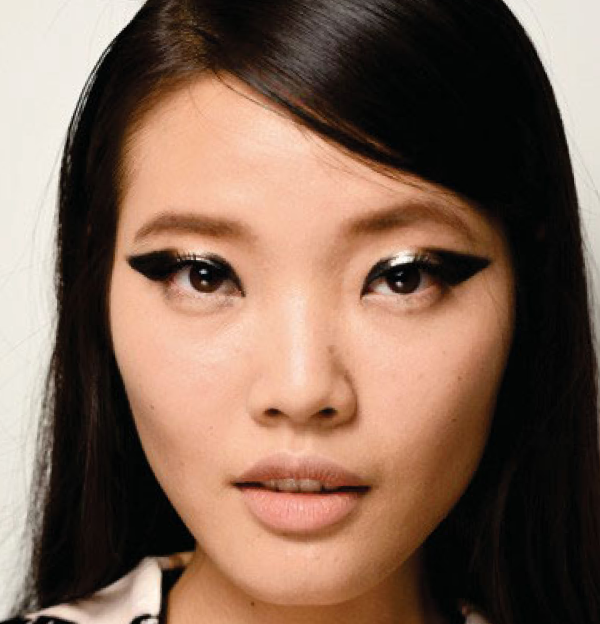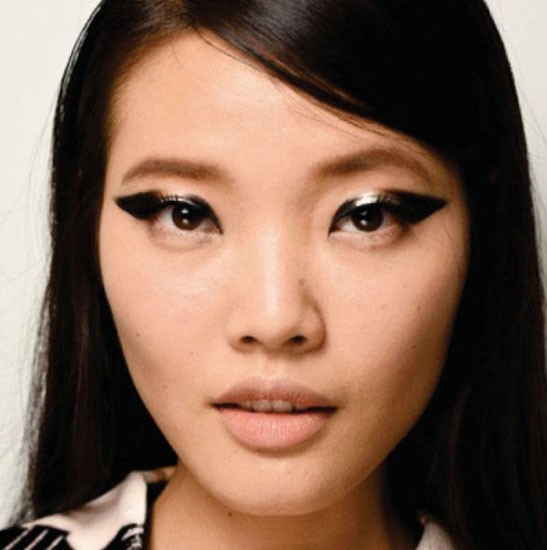 If you love a cat eye but are afraid of the precision of an eyeliner, this unusual winged eye makeup tutorial could be for you.
The wing is achieved by using a soft pencil that can be easily blended, while the touch of silver in the centre of the eye gives the look a memorable sci-fi twist. It's perfect for a party or if you want to try something completely different to your usual makeup style.
The wing should be bold, so it's definitely one to try when you're feeling brave!
This look can be achieved in four simple steps:
Step one
Apply Bourjois 2-in-1 Eyeshadow & Liner in 'Noir Abstrait' to the ELF Flat Eyeliner Brush and then use the brush to draw a thick triangle on the outer edges of the eye.
Step two
Next do the same, but draw a smaller triangle on the inner corners of the eye, leaving a square of skin in the middle.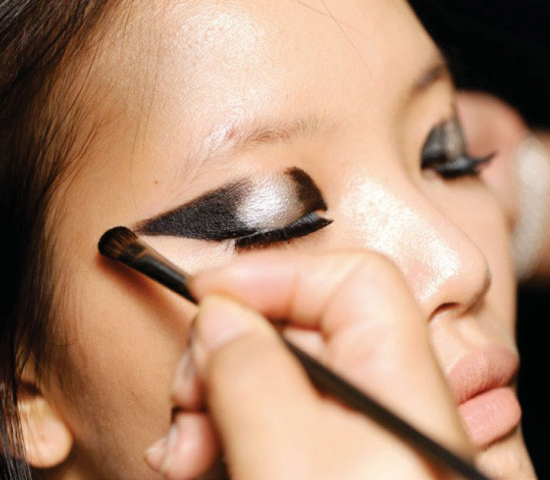 Step three
Dab on Bourjois Color Edition 24Hrs in 'Mervilee D'Argente' into the centre of the eye.
Step four
Add lots of mascara to complete the look.