Lorraine Kelly's style and beauty secrets
---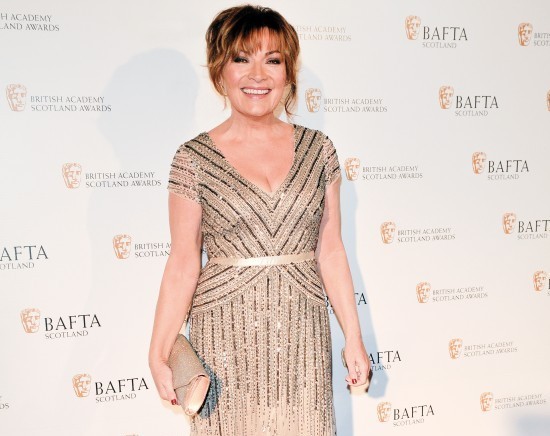 Photo by Martin Fraser/Getty Images
Get the insider knowledge on Lorraine Kelly's style with these fashion and beauty secrets the TV presenter swears by (and learn a few she'd perhaps rather forget…)
It's so important to never look as if clothes are wearing you.
"For example, at the Oscars, especially with young actresses, I often think, 'that dress is actually wearing her.' Clothes should be comfortable and they should enhance you. You should never see the dress before you see the person!"
I love a wrap dress
"I think they can be totally sassy – you can show a bit of cleavage if you want to and they can be very figure enhancing. They also make you look shapelier if it's cut properly. I travel a lot, so for me, clothes have to be practical but they have to be stylish as well."
Learn: How to look slimmer by tonight 
Moisturise, moisturise, moisturise!
"Never stop moisturising, at night and in the morning – my mum drummed that into me from a young age. You don't have to spend a fortune, just find a cream you trust. I would also say, always take your make-up off before bed – never go to bed with a full face, that's really bad. I also keep eye drops in the fridge. I have to get up at 4.30am every morning, so they're my trick for making sure I look alert."
Helen Mirren is my style icon
"I like Helen Mirren. I like the way there are no rules, she always looks amazing. I really like what she did on the red carpet – she wore a long dress, I think it was by Dolce & Gabbana and she just had a black biker jacket over it [in 2011]. It's like she is saying, 'I'm nearly 70 and I don't care!' I really like women who are completely comfortable in their own skin."
See: Helen Mirren's campaign for L'Oréal and other age-confident moments of 2015
I don't believe in diets
"After I had my daughter I was really big. That's the way it should be, you know, I had just had a baby. The last couple of years I have lost quite a bit of weight. It's mainly been through exercise, as I don't believe in diets – I think it's more about a lifestyle, watching what you eat, that kind of thing. I feel better than I have ever felt before to be honest. I feel in my prime."
My boots from TK Maxx are my best ever style splurge
"They were in the sale though. They were reduced from £700 to £200 and I was worried because £200 is still really dear. I decided they were for me, so I took them up to the till and the woman told me they were only £99! I couldn't believe it!"
I can be guilty of buying a bigger size
My daughter, Rosie, will often tell me if something is too frumpy on me. I can be guilty of buying a bigger size – we all do it, why is that?! But she will be the first to say, 'No way Mum, you don't need the bigger size'.
I've had some awful fashion faux pas
"I think there is pressure to look good in TV, absolutely. But, I would say that breakfast TV is very different. As you will have seen, over the years I've had some awful fashion faux pas. The 80s were just terrible! I actually look back and think I looked older then than I do now. I don't really feel the pressure though; nobody has ever said to me that I should look a certain way."