Essential kitchen gadgets under £30
---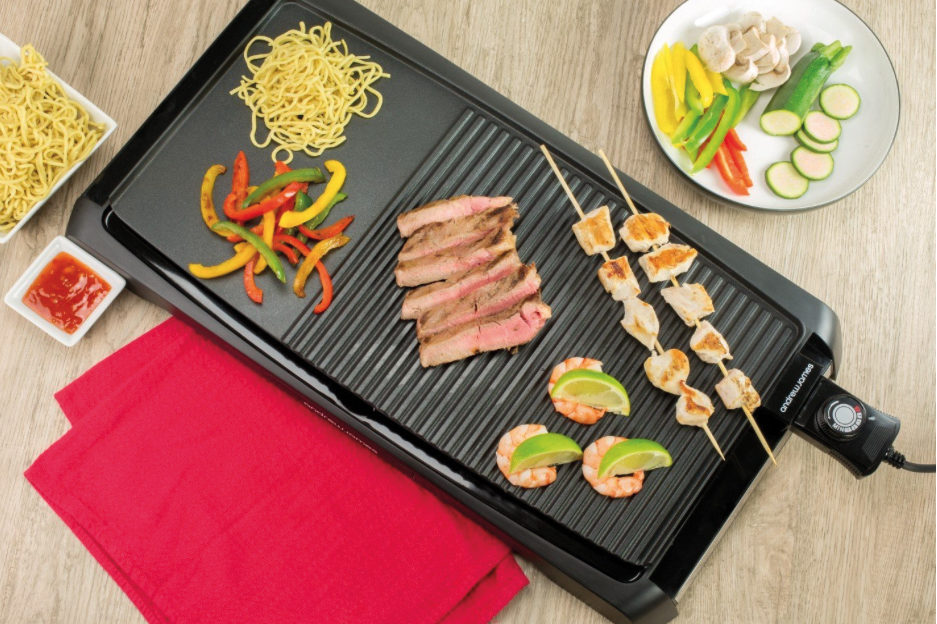 Andrew James Electric Teppanyaki Table Top Grill
Here are 11 essential kitchen gadgets you didn't even know you needed in your life – all under £30!
Don't let the unpredictable Scottish weather stop you enjoying barbecue-style food, do it indoors with this non-stick table grill.

Forget your old pizza slicer, these sharp scissors mean you can portion and serve slices of pizza in seconds.

You'd no doubt just be happy with an electric can opener, but the fact that this can also open bottles and sharpen knives makes it even better!

If you want to be sure that everything in your mince and sausages is fresh and good quality, make it yourself!

This swanky gadget not only cuts the foil on your bottle, it can also open 40 bottles of wine on a single charge, and it looks very swish too!

This little bargain is so handy. You just push it down onto your cake, squeeze slightly, then lift and serve a perfect portion.

Get experimental in the kitchen and create your own pasta with this affordable machine.

You keep this little bowl in the freezer, then when you fancy some homemade ice cream or sorbet, pop your ingredients in it, give it a stir, leave on the counter for 10 minutes and voilà – yummy frozen goodness!

This handy little contraption holds seven eggs and has  a timer so that you can leave it to work whilst you get on with other things. It can boil, poach and steam your eggs!

This may seem like a splurge, but if you like entertaining, baking your own bread in these moulds and using the fancy shapes as canapés is sure to impress!

This gadget will save you lots of chopping time. Simply pop in a potato, push on the lid and chips come out the bottom. You can use it for other veg too.