Half bun hairstyle: 6-step plait tutorial
---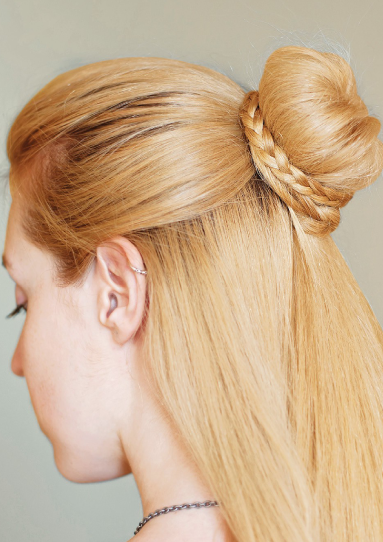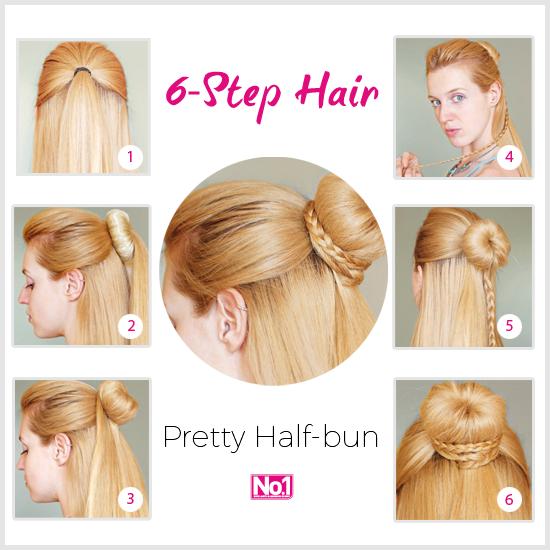 Give the messy half bun a pretty twist in just 6 steps and in under five minutes.
Step 1
Section the top half of your hair and fasten with a bobble in a typical half up/half down style.
Step 2
Slide the ponytail of the top section of hair through a doughnut ring until it sits over the bobble.
See: 6 of the best matte pink lipsticks 
Step 3
Spread your hair over the doughnut ring and wrap a bobble around your hair and the ring, leaving the ends out.
Step 4
Split the ends that are hanging out of your doughnut ring into two and then plait one of the sections.
Step 5
Do the same to the second section. If you have thick hair you can add more plaits if you like.
See:  Our 5 essential skin quick fixes   
Step 6
Lastly, wrap the plaits around the bun and then secure it in place with Kirby grips.