No.1's pick of everyday gadgets
---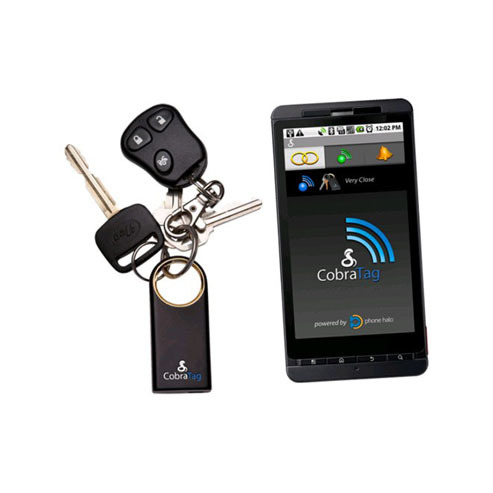 Cobra Tag
From apps to genius appliances, make things just that little bit easier with our essential pick of useful everyday gadgets.
Purchase this nifty Bluetooth device and app and you can be confident your valuables are always nearby. The gadget remembers where you left your item and alerts you if you're more than 30ft away. If you ignore the alert, it locks the device automatically, notes the GPS area and sends you an email with the precise location.

This little robotic appliance vacuums and sweeps your home so you don't have to. It cleans into corners, edges, has its own navigation system and is suitable for carpets and hard floors. At £120 cheaper than a high-end vacuum cleaner, we're thinking of buying one for every room.

RAC Mobile Traffic App (iTunes and Google Play) Need to plan a route, keepup to date on traffic issues, report a breakdown, search for insurance or buy a car? Then this app is for you. The wide range of services ensures you're up to date on all things road related.

This 2-in-1 case transforms your Kindle Fire HD from a tablet into a mini laptop, and protects from any bumps. The case has a detachable Bluetooth QWERTY keyboard, so download OfficeSuite Professional and get typing.

This colour-coded family planner helps you manage everything from birthdays to sports day.

We love this LED wind-up torch. Handy for your handbag and your car. One minute of winding produces 30 minutes of light. Essential for those unexpected dark nights.

Discreet and easy to use, this app is the ultimate in menstrual management. It's able to predict your period's start date, ovulation and fertility levels. You can also monitor moods, symptoms, and weight.

Never worry about losing your battery again! This gadget has enough power in it to recharge your phone not once, but twice!