These fast fixes will give you the perfect complexion
---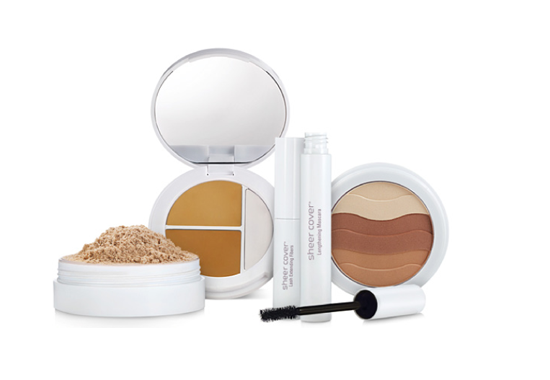 Cover any imperfection
Banish your skin woes and get the perfect complexion every time with our 5 essential quick fixes.
How lovely would it be to be able to instantly soothe and cool your eyes in the morning and at the same time get rid of all the puffiness in the area? Good Things Bright Eyes Eye Cream does just that – especially if you keep it in the fridge overnight. Simply wake up, pat some under your eyes and let the caffeine, vitamin C and antioxidants get to work.

Enlarged pores are a nightmare – they always seem to suck up your make-up and then stand out like a sore thumb on your face. Plus there's the mid-afternoon oil slick that seems to settle over your T-zone – also a nightmare. But Benefit have come to the rescue with an all-in-one product to tackle both issues. The POREfessional: Agent Zero Shine is a mattifying powder that can be worn alone or over make-up to keep shine at bay and pores looking tiny!

Egg-shaped sponges used to only be used by make-up artists. But now they're more accessible with various brands releasing versions. The best one we've seen yet is the Real Techniques Miracle Complexion Sponge which has three different surfaces that means you can blend every part of your face seamlessly, even the nooks and crannies.

If there's one thing that can be said about the ancient pharaohs, they clearly knew a thing or two about skincare if Egyptian Magic is anything to go by. The celebrity secret is now out... they all love this stuff because it has so many uses. It gets rid of dry skin in a flash, but can also be used as a hair mask, eye gel, burn and wound treatment, baby cream and shaving gel!

If you're still not convinced by mineral make-up and feel like liquid foundation gives you better coverage, let us introduce you to Sheer Cover Studio™. This all natural make-up contains exclusive soft-focus minerals that blur imperfections and fine lines. The Sheer Cover Studio™ Introductory Kit includes concealer, foundation, bronzer, mascara, lash extending fibres and a free gift of three brushes – bargain.